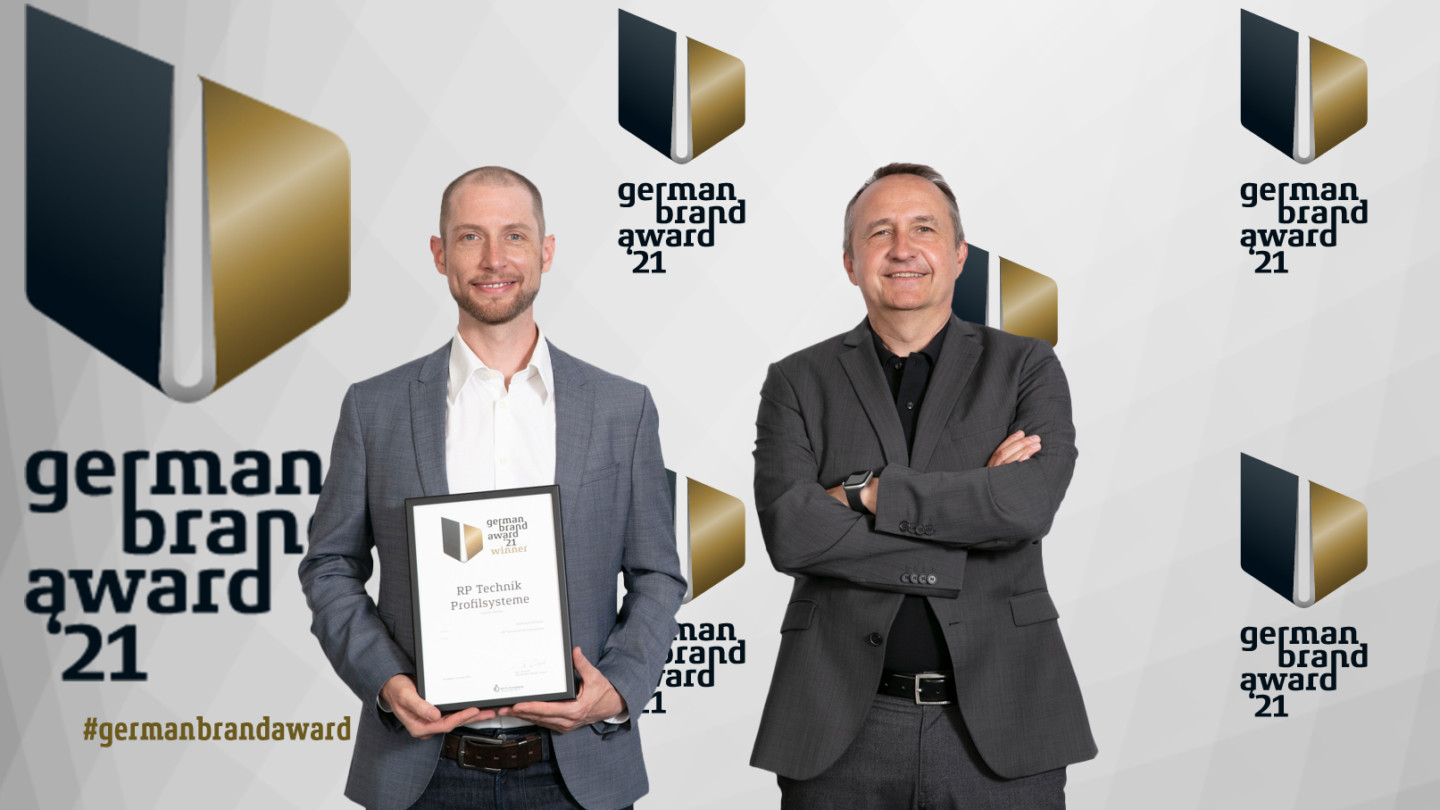 RP Technik wins the German Brand Award '21
RP Technik became "Winner" in the category Excellent Brand/Buildings & Elements of the German Brand Award '21
We are very proud: For the successful development into an architect brand, RP Technik became "Winner" in the category Excellent Brand/Buildings & Elements of the German Brand Award '21. For the jury, RP Technik is one of the best product and corporate brands in Germany after the consistent repositioning.
Guido Wortmeier (Managing Director RP Technik) is pleased about this award. "I am very proud that we have achieved such a high level of acceptance in our repositioning – among employees, among our metal construction customers, and also among planners and architects."
Background German Brand Award:
The German Brand Award is a competition of the German Brand Institute, which was founded by the German Design Council. Entries are judged according to the criteria of originality and brand typicity, brand distinctiveness, differentiation from the competition and target group relevance.