Add-on steel
curtain walls
RP Technik add-on curtain wall systems epitomise versatility: they are unique, adaptable and flexible. Based on a basic structure that suits all functional requirements, face widths of 50, 55, 60 and 80 mm can be implemented for substructures made of either wood or steel. RP Technik add-on curtain wall systems can be used to construct vertical curtain walls, polygonal curtain walls up to 300 and glass roofs with 0° inclination.
Reference projects
Implement-
ations.
Inspirations.
The wealth of ideas of architects, planners and building owners is reflected in our projects, at home and abroad. And the systems from RP Technik open the door for the actual implementation of these ideas: striking in design, functionality and quality. More >>
rp tec
The
Facade
Line
Flexible mullion-transom curtain walls, add-on curtain walls and roof glazing solutions made of steel.
More >>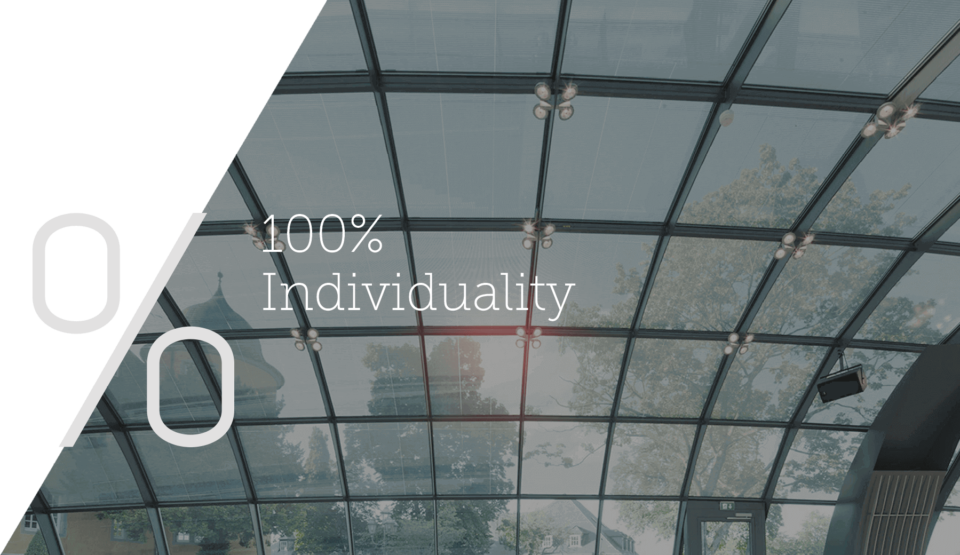 Couldn't find your solution?
Kontaktieren Sie uns! Wir können Ihnen eine Vielzahl an projektspezifischen Sonderlösungen bieten.
More >>