Doors, windows, partition walls – rp hermetic is the steel system for spot-on functional solutions of attractive design. The well-thought-out modular system makes it possible to use an identically looking profile for various fire and smoke protection classes. This creates a uniform appearance throughout the building. And, with rp hermetic, meeting requirements in terms of sound insulation, burglar or bullet resistance is not a problem either.

You have the specs, rp hermetic offers you the solution – without fail.

Beautifully shaped and very safe
When high protection requirements are a criterion, rp hermetic is your go-to solution. The photo shows fire protection doors in a hospital.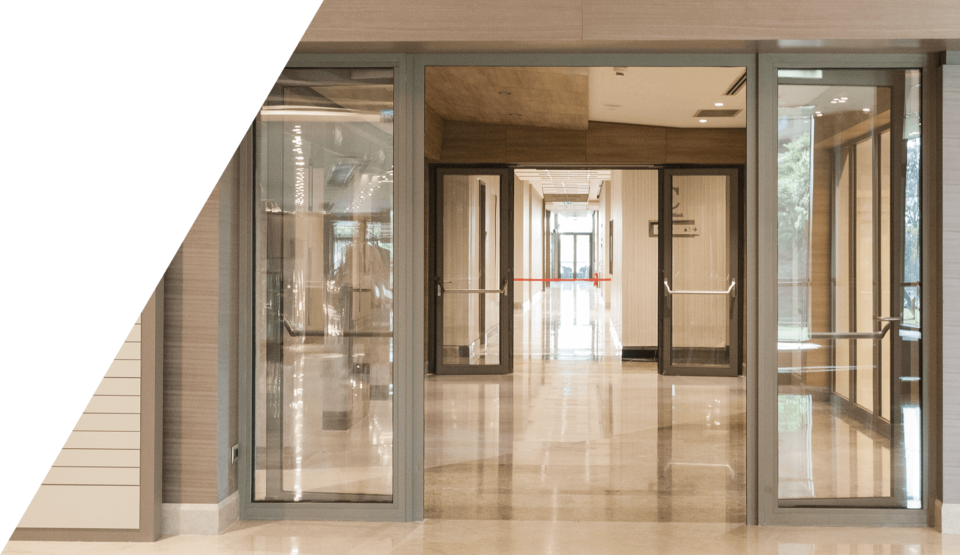 Windows to the future
rp hermetic combines design with functionality. The photo shows an outwardly opening, motor-operated rp hermetic top-hung window.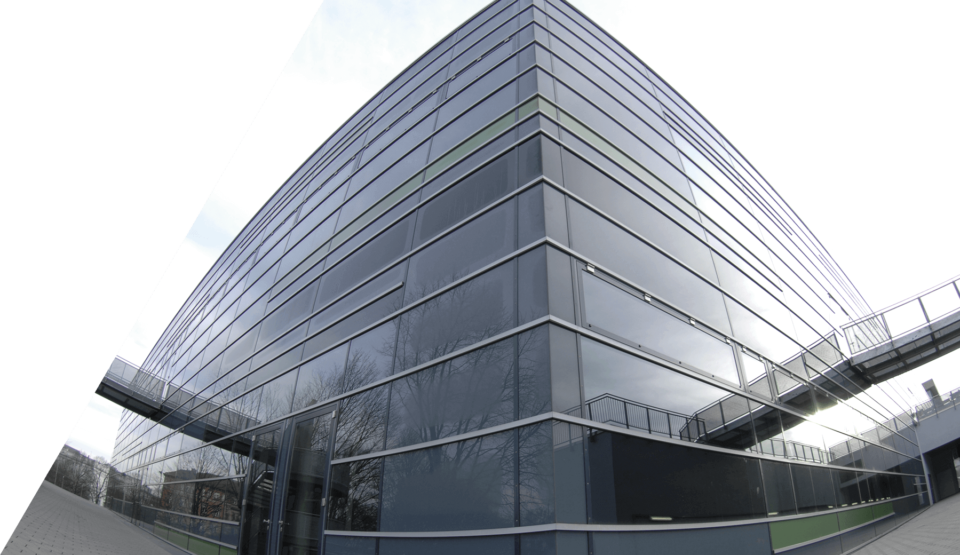 Steel & glass system for windows, doors (1-leaf and 2-leaf) and partition walls
Executed in steel or stainless steel
Uniform overall appearance due to the use of series profiles, also for fire and smoke protection doors
Seamless transitions at profile joints due to handicraft-type steel processing. Compared to other materials, this offers the advantage of a planar, elegant mitre
Identical surface level of the glass surfaces in window and partition wall systems
Compatible with all other RP Technik window, door and curtain wall systems
Finger trap protection and folding sliding door available as options
Better cost-effectiveness due to simple processing, e.g. due to insertable glazing beads and moulded gasket parts
Modular system for fire and smoke protection – one profile for various fire resistance classes
Precise and fast processing due to the use of system-optimised tools and auxiliary means
Cross-series accessories
Improved weldability and effective anti-corrosion protection due to continuously hot-dip coated zinc-magnesium surface
Effective anti-corrosion protection due to continuously hot dip coated surface
Increased stability with rp hermetic 75 due to a profile depth of 75 mm and wall thickness of 8 mm
Thermal transmittance: (DIN EN ISO 10077-1 /-2) Uf ≥ 1.4 W/(m²K)
Resistance under wind load: (DIN EN 12210 / 12211) up to C2
Air permeability: (DIN EN 12208 / 1027) up to class 2
Watertightness: (DIN EN 12208 / 1027) up to class 4A
Burglar resistance: up to RC3
Sound insulation (DIN 4109): < 44 dB
Bullet resistance: up to FB4 and FB6 (with armouring / panelling)
Continuous performance test: (DIN 4102-18) 200,000; 1 mio.
Continuous performance test (European): up to C5; C8
Mechanical performance: (DIN EN 14024) met
Fall prevention barrier glazing: (DIN 18008-4) met
Approvability: (DIN EN 179 / 1125 / 1935) met
Mechanical strength: up to 4
Fire protection doors: tested for EI30, EI60, EI90; T30, T90; E30, E60, EW90; EW30, EW60, EW90;
Fire protection partition walls: tested for EI30, EI60, EI90, EI120; EW30, EW60, EW90, EW 120; F30, F90
Smoke protection doors: tested for RS-1 / RS-2