rp tecline
Filigree
Steel facades
With facade systems from RP Technik, architects worldwide give their buildings a unique face. Steel offers the possibility to realize very transparent constructions based on the most modern design. Because sometimes, less is more. For this reason, elevation widths - as well as construction depths - are reduced to a minimum with rp tecline. Mullion-transom facades can thus be realized with a face width of as little as 40 mm!
More light thanks to steel
Because less is more: rp tecline reduces face widths and overall depths to a minimum. Thanks to the outstanding structural properties of steel, rp tecline allows for maximum elegance and light penetration – and without the need for costly additional measures such as the insertion of reinforcing profiles.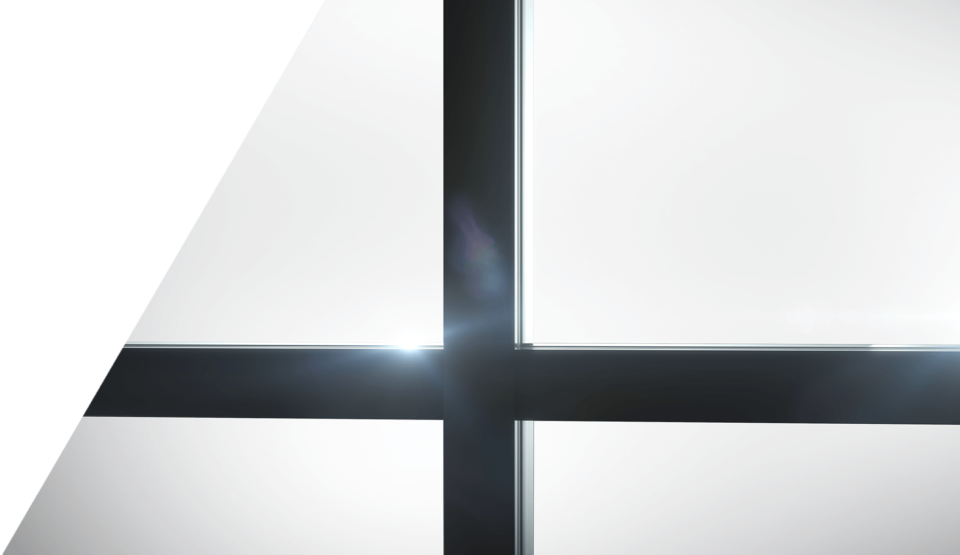 steel facade vs. aluminium facade
Up to 25% less material used
Large spans with small face widths and depths: That's steel.
This is how generous louvers and more transparency can be realized!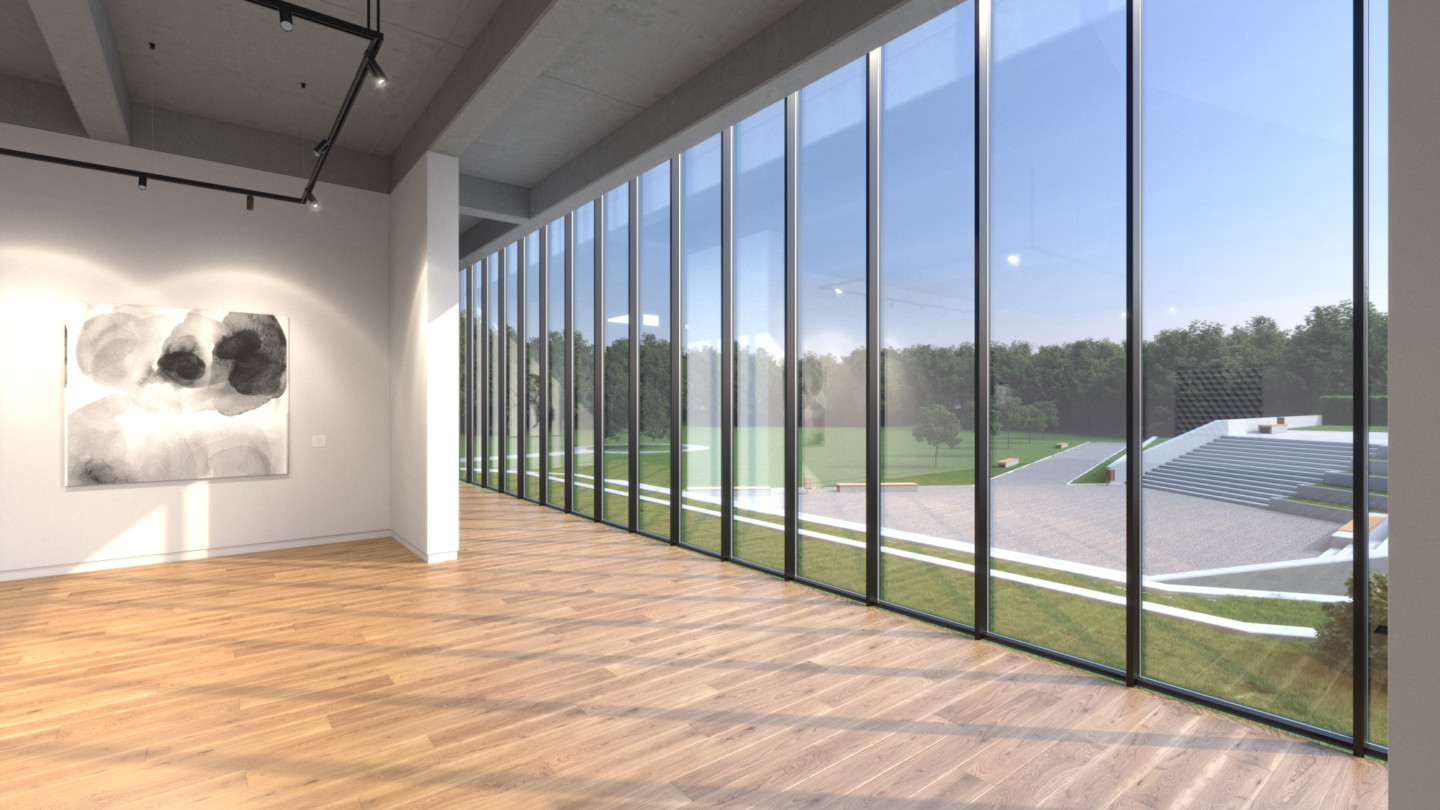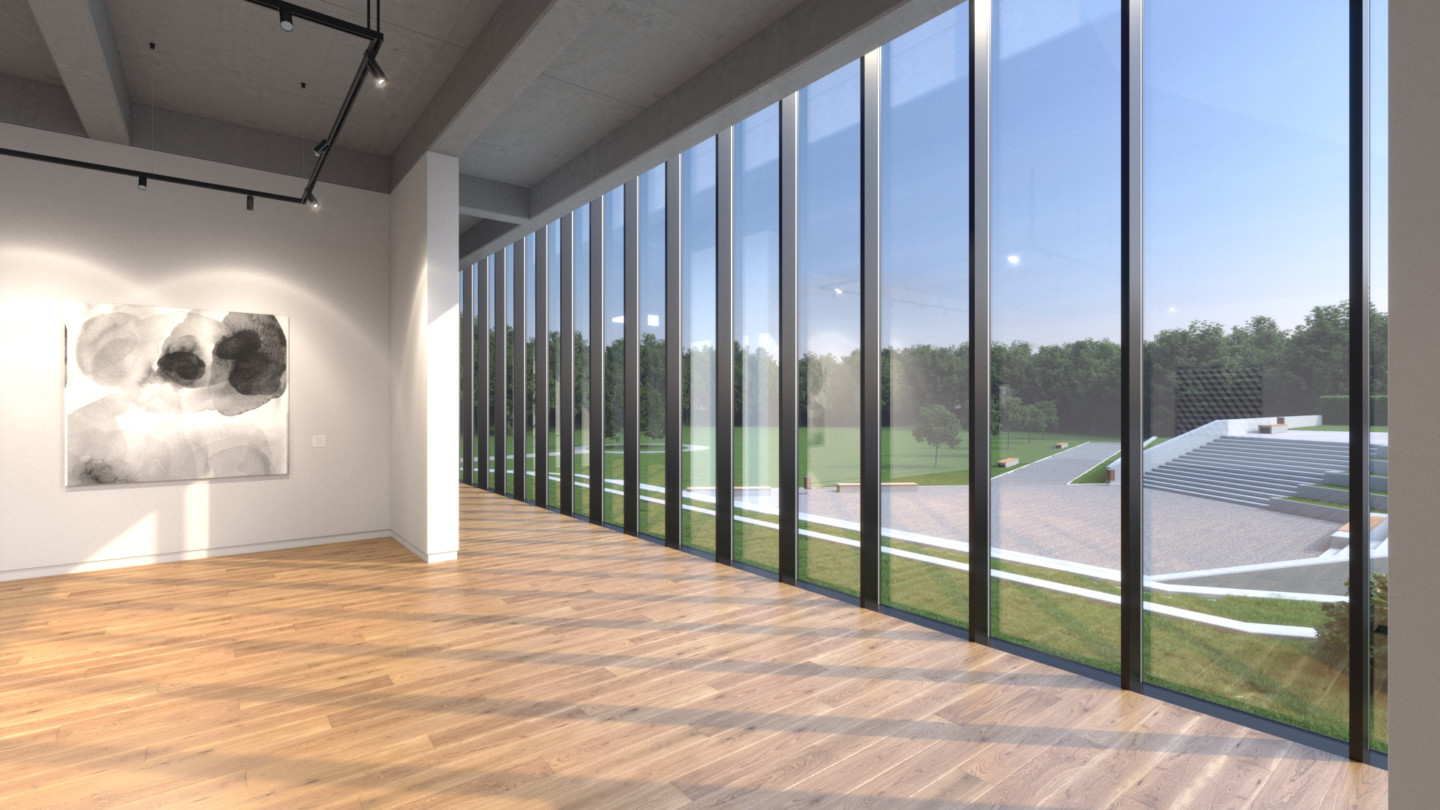 This is how narrow steel is:
40, 50 or 60mm face width
Mullion-transom facades of the rp tecline series can be realized in 40, 50 and 60mm face widths. In combination with low construction animals, planners are given maximum creative scope for individual designs – including the "plus" of elegance!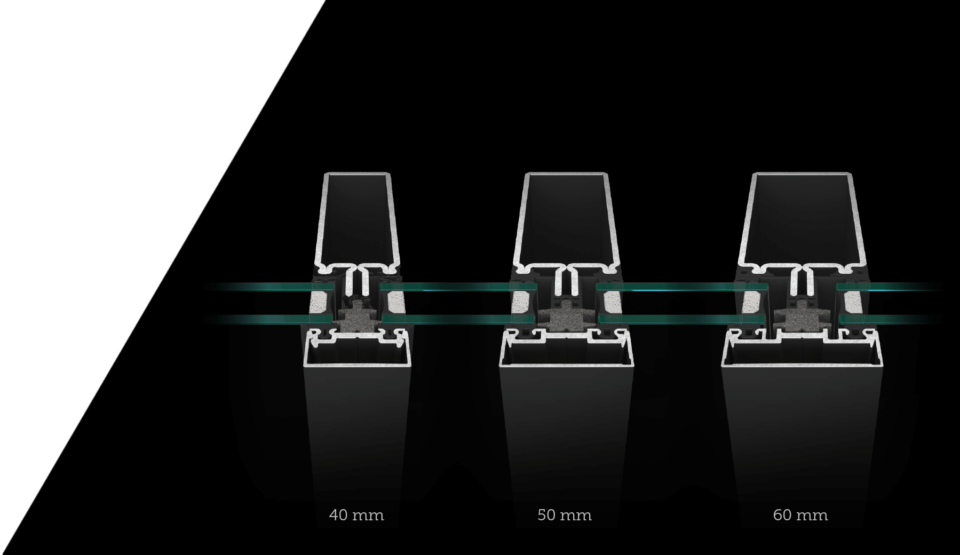 Efficient:
The "ProGrip" connection system
The "ProGrip" connection system offers more efficient production through secure screw guidance. As a system feature, "ProGrip" optimizes the processing of both rp tecline mullion-transom facades and add-on facades. The result: Faster and safer production with less material!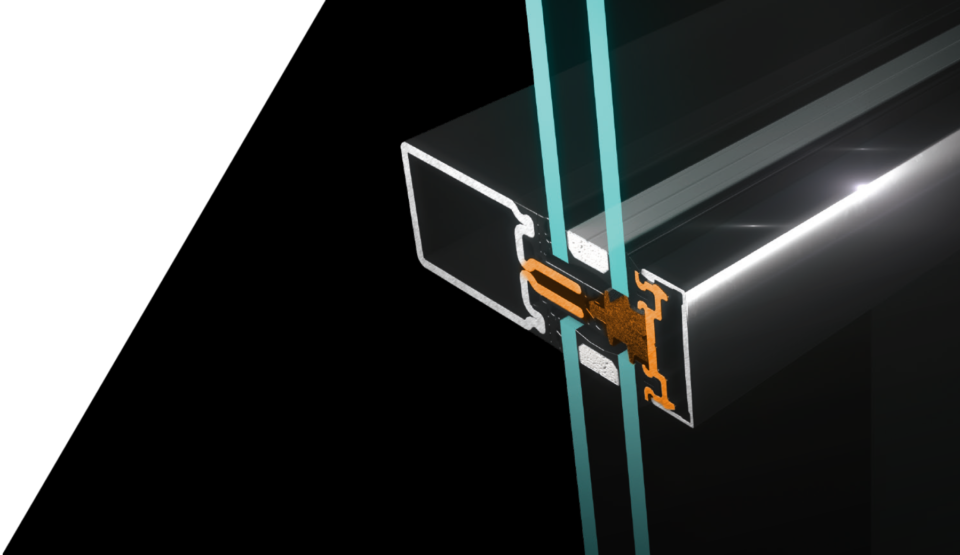 The favorite of the workshop
Say goodbye to time-consuming milling work: A cordless screwdriver is all that is needed for rp tecline facades, because all that is done is screwing and drilling! Process butt connectors safely and quickly with the easy-to-use drilling templates. Clean processing and optimum drainage are guaranteed with plugged gaskets and precise cutting using gasket shears. Improve your processing procedures now!
Click here for the videos >>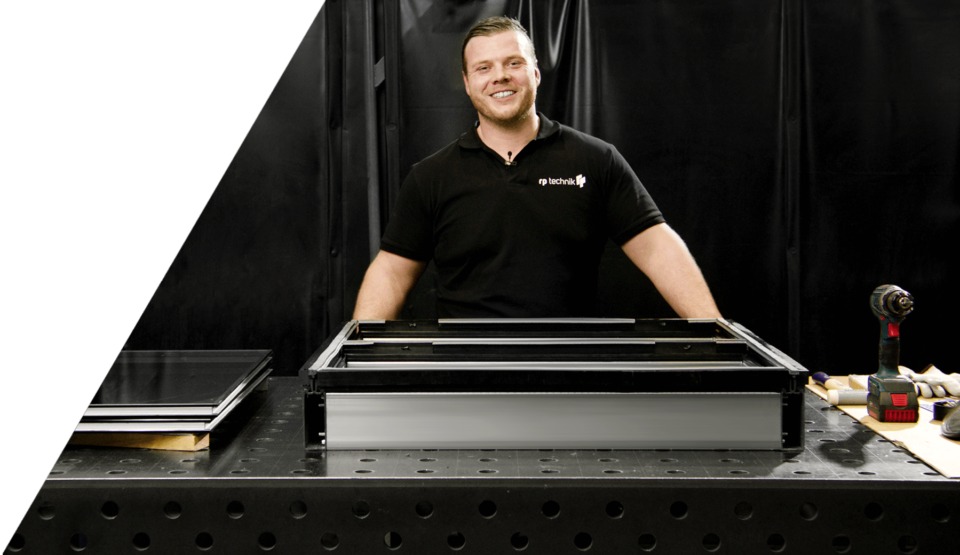 3 mm wall thickness for stable concepts
Experience the best of both worlds – stability and elegance. With 3mm wall thickness from rp tecline, the system achieves unsurpassed torsional rigidity and is therefore ideal for integrating windows and doors with high sashes. At the same time, with small edge radii and the RP Technik-typical "sharp edge", the system is also a visual highlight.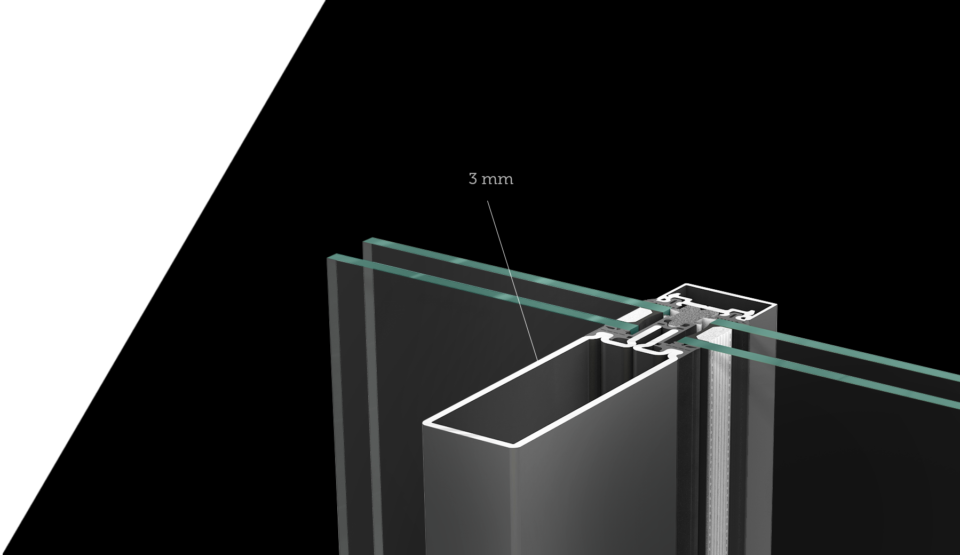 rp tecline 40
Extremely slim mullion-transom curtain walls with a face width of only 40 mm
Resistance under wind load
+ 2,0 /- 3,2 kN/m²; Safety + 3,0 /- 4,8 kN/m²
Air permeability
≤1800 Pa
Thermal transmittance
Uf ≥ 0,68 W/m²K
Mixed facades of mullion-transom and add-on facades possible
3 mm wall thickness for high torsional stiffness
rp tecline 50
mullion-transom curtain walls with a face width of only 50 mm
Resistance under wind load
+ 2,0 /- 3,2 kN/m²; Safety + 3,0 /- 4,8 kN/m²
Burglar resistance
RC2/RC3
Thermal transmittance
Uf ≥ 0,69 W/m²K
Mixed facades of mullion-transom and add-on facades possible
"ProGrip" connection system for a secure grip
rp tecline 60
Mullion-transom facade with 60 mm face width
Resistance under wind load
+ 2,0 /- 3,2 kN/m²; Safety + 3,0 /- 4,8 kN/m²
Air permeability
≤1800 Pa
Burglar resistance
RC2/RC3
Thermal transmittance
Uf ≥ 0,68 W/m²K
Mixed facades of mullion-transom and add-on facades possible
"ProGrip" connection system for a secure grip